Seatrade 2017 Recap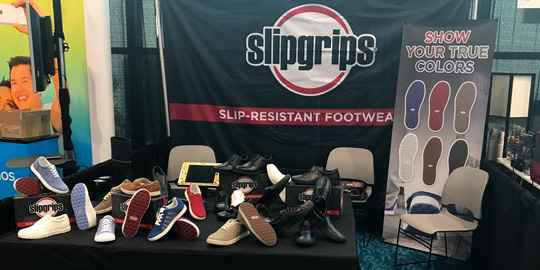 March 2017 - SlipGrips exhibited at the Seatrade Cruise Global Show for the first time this year. We were thrilled to attend the premier global event for the cruise line industry where we highlighted our new exclusive slip-resistant tread technology, DragonGrip, as well as our huge selection of non-slip brands and styles.
We also spotlighted our managed corporate shoe program called CustomFit which allows cruise line companies to save time and money and reduce their risk and liability of employee slips, trips and falls.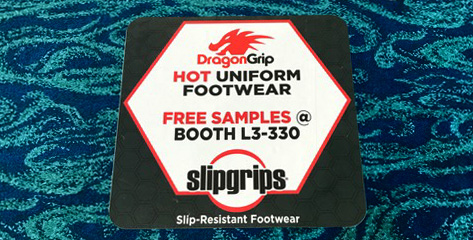 From water on hard wood decks to soap and grease on tiled kitchen floors, and everywhere in between, ocean liner or riverboat workers can face slippery hazards every minute of every shift. Being supplied with and wearing the proper safety footwear designed to reduce slips and falls is critical. Our booth offered over 16 slip-resistant brands and a variety of non-slip styles for men and women.
Visitors were drawn to our booth by our branded floor decals and full-page show bag insert featuring our new DragonGrip Advanced Tread Technology. With superior independent lab test results that surpass other slip-resistant tread patterns and the featured future availability of fresh bold colors in the uppers as well as the outsole, our staff heard rave reviews about these shoes.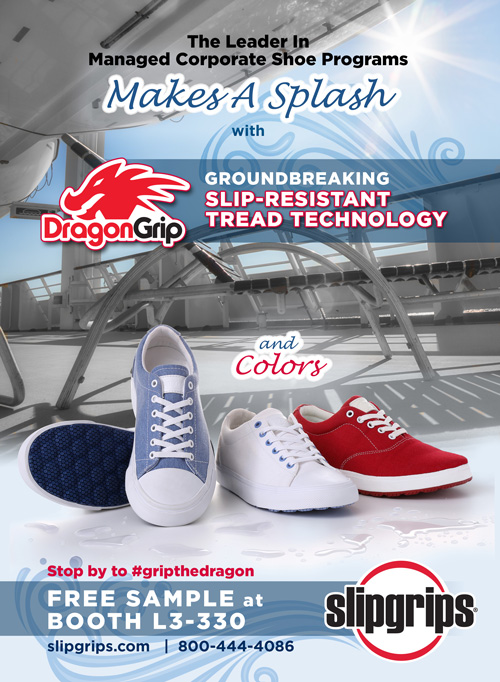 Attending were our Senior VP of Sales and Operations, Jeff Stern; Director of Operations, Dave Degenhardt; and Territory Sales Manager, Allen Becker.
Refine Search