COMING SOON!
The SlipGrips App
---
Exclusive Deals and Rewards on Slip-Resistant Work Shoes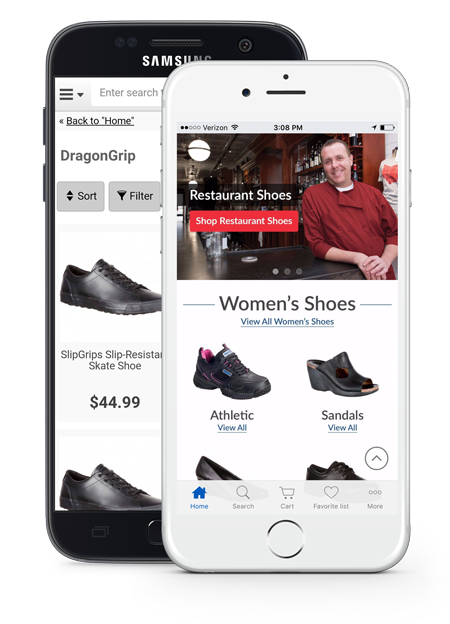 BE THE FIRST!
SIGN-UP NOW and we'll let you know the minute you can
Get, Save, Share, Earn & Win
DEALS Galore
---
FREE SHIPPING & Free Returns
10% OFF First in-app purchase
Exclusive app-only sales and deals
Deal of the Week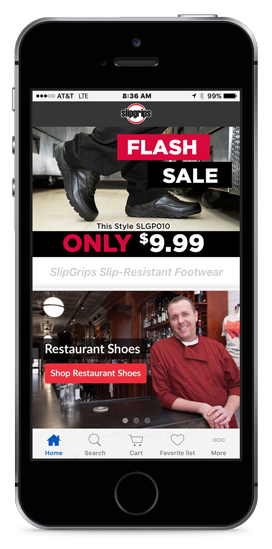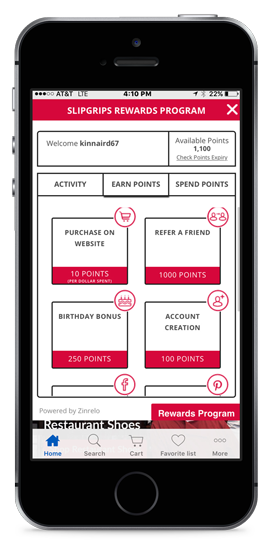 Free Love = FREE STUFF
---
Earn Rewards Towards
FREE SHOES When You
Share, Post, Like
Shop
Review
Show us some love
BE THE FIRST TO KNOW
---
Announced Here First
New Brands
New Styles
Sale Start Dates
Flash Promos
Special Reward Deals
and more...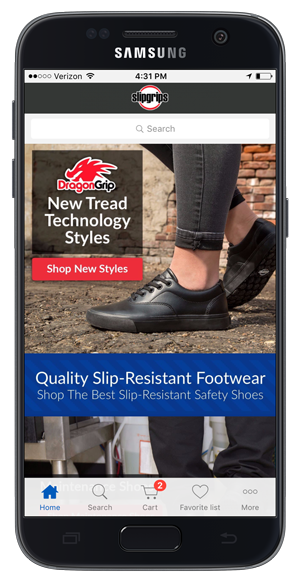 Speedy Purchase
---
Easy to navigate, intuitive and lightning fast.
Store your information for quick & easy checkouts.
Use the credit card scanner to autofill your details.
The power to purchase in just a few clicks is literally in your hands.
Locked Up
All purchases are 100% secure. PCI DSS (Payment Card Industry Data Security Standard) approved. SSL certified.
Refine Search